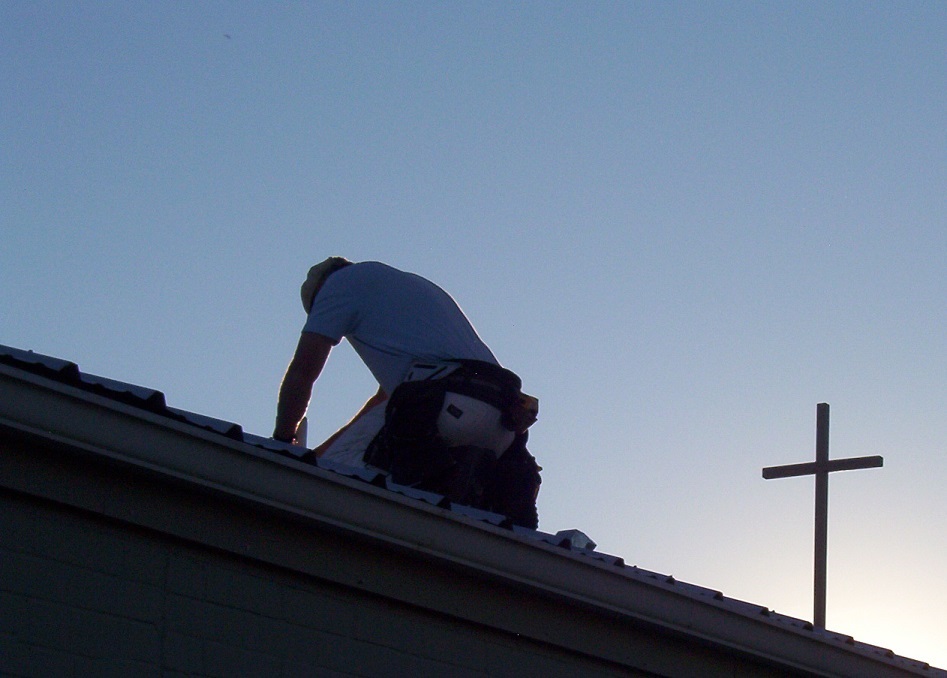 Oakland has been active in disaster response for decades, sending out teams and individuals to various sites in response to events such as hurricanes, ice storms and floods whenever called upon, both in Virginia and as far as New York, Florida and Texas—mostly with the BGAV. We coordinate and work with various other DR organizations including FEMA, state and local governments, and the American Red Cross. To avoid a chaotic response, we only go when and where our aid is requested.
We have operated emergency feeding stations, cleared out downed trees, cleaned out flood damaged homes, and helped to rebuild homes and churches. The initial response occurs in the days and weeks immediately following the disaster, while rebuild may continue for several months.
Participants must be trained in advance for some callouts (such as emergency feeding), but others (such as rebuild) allow for on-site training.
Training Opportunities (both in person and online)
To respond to a callout with BGAV or with SBCV, any required training must have been completed through BGAV or SBCV respectively.
Service Opportunities
Oakland will organize teams in coordination with the state conventions to respond to various disasters. In recent years, we have participated in spring and fall rebuild mission trips. We also organize teams on short notice in reponse to rapidly evolving situations. Additionally, members may respond individually through the state conventions and the SBC's International and North American Mission Boards. Individual volunteer opportunities can be found at:
---
Acronyms used on this page:
BGAV - Baptist General Association of Virginia
DR - Disaster Response or Disaster Relief
FEMA - Federal Emergency Management Agency
IMB - International Mission Board
NAMB - North American Mission Board
SBC - Southern Baptist Convention
SBCV - Southern Baptist Conservatives of Virginia